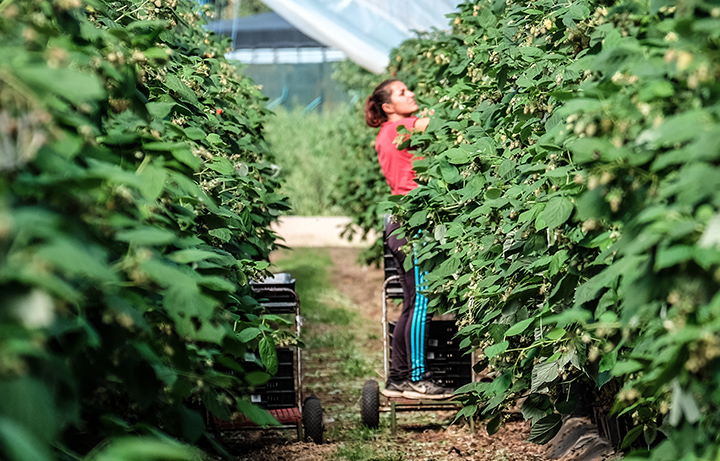 Growing Premium Berries Responsibly
With over 50 years' experience in soft fruit production, growing premium berries responsibly is a core vale of the Hall Hunter family. As experts, we take ownership of the entire supply chain in order to maintain our position of being a high quality fruit supplier.
We consistently produce and supply quality fruit using a variety of methods, from the initial growing process to utilising the latest business intelligence platforms throughout the whole operation.
Growing Process
The first step in our growing process is to train our growers using the latest techniques.
Fruit quality is set as a high priority for each stage of production, from variety selection, propagation, and growing, to harvest and distribution. The varieties we use are known to produce fruit that stays firm for longer, with a considerable shelf life.
Product quality drives our "right first-time culture". The plants material helps us to achieve fruit uniformity, allowing us to consistently deliver high standards of food safety.
Picking
We use the latest 3D/table top crop system in order to make it easier for our teams to handpick our fruit
Our plant varieties allow us to have consistent, high quality harvests and with a team of around 30 people, our pickers know how to identify our class 1 berries
Strawberries, Raspberries & Blackberries at Hall Hunter are handpicked directly into retail punnets, shortening the supply chain and enhancing fruit quality.
Packing
Before being packed up, all the punnets are thoroughly check and any damaged berries are removed.
Blueberries, which are not picked directly into punnets are carefully checked and graded using the latest technology, before they are put into punnets.
Our packhouses offer temperature-controlled facilities in all areas. After it's picked the fruit's temperature is lowered to 3 degree in two hours. Keeping the berries this cool means they remain fresher for longer.
Our packhouses have been awarded the highest possible AA+ grade by the BRC Global Standard for Food Safety. BRC Global Standards is a leading brand and consumer protection organisation which operates the largest Global Food Safety Initiative manufacturing scheme.
Our blueberries are packed on a state-of-the-art optical grader, on which fruit is graded based on size, colour, and weight. The machinery also removes both internal and external defects, and cameras photograph every berry ensuring high quality and consistency.
We are in cooperation with Sharpak to supply the majority of our punnets. Sharpak are working with an organisation who are collecting plastic bottles before they reach the ocean. Up to 80% of the punnets supplied to Hall Hunter will be made from materials that might have otherwise ended up in the ocean.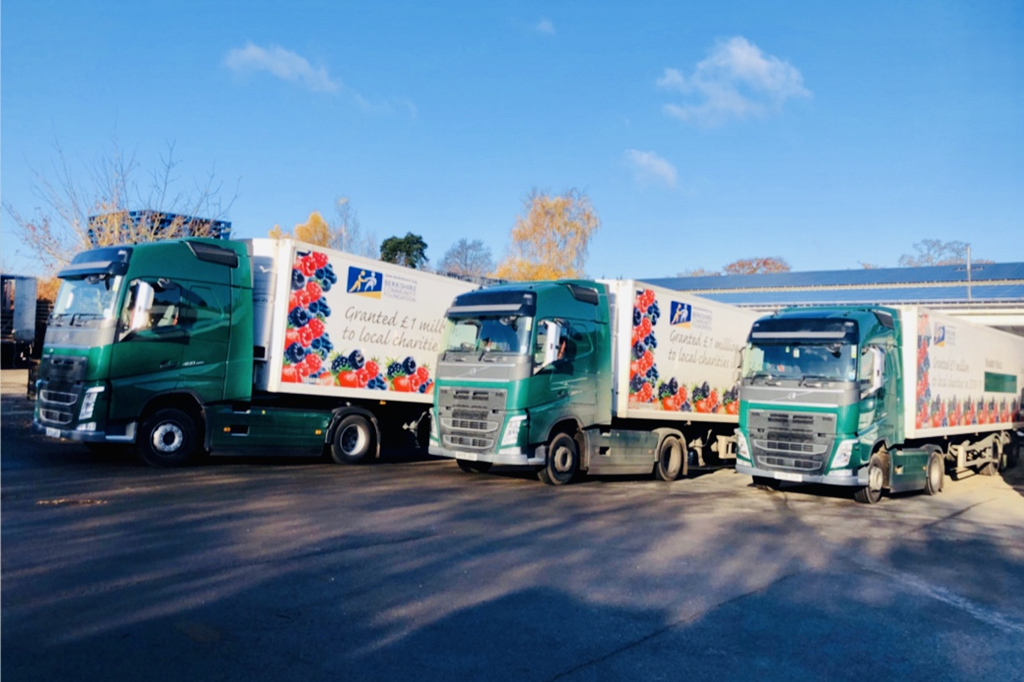 Delivery
Our berries leave our packhouses as soon as possible in order to reach our customers in optimal condition
We utilise Packstar and other business intelligence platforms which provide real time, full traceability and transparency to all retail customers.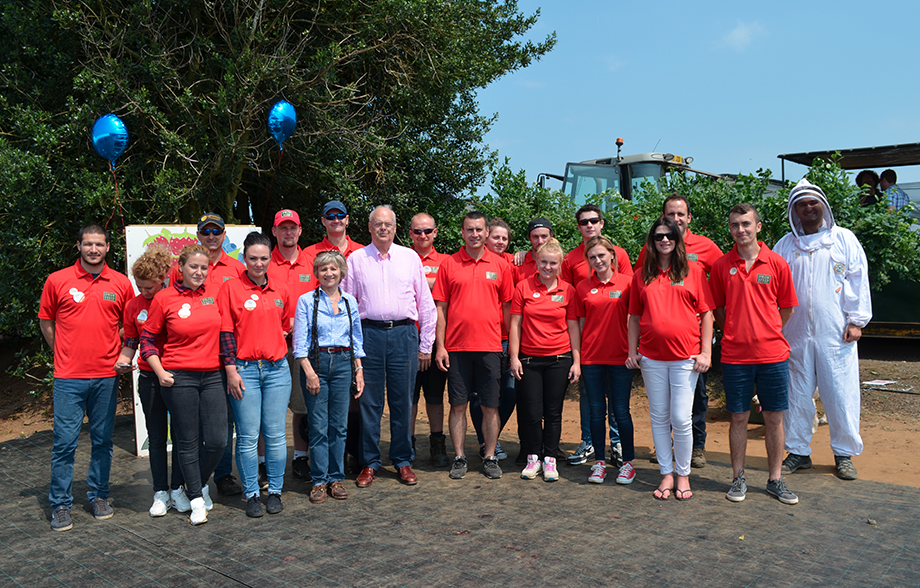 The Hall Hunter senior management team are fully committed to the development, implementation and improvement of food safety and quality standards. Our steadfast core value of 'continuous improvement' means that our competent, well-trained employees take ownership and responsibility for food safety. We always strive to remain market leaders in this respect and this is of the utmost importance to us and our produce.