Working at Hall Hunter
At Hall Hunter, we require a large number of committed seasonal workers for fruit picking and other fruit farming jobs at our three rural, farm locations in the UK – Sheeplands Farm, Heathlands Farm and Tuesley Farm. We pride ourselves on our safe, comfortable and profitable environments for our workers.
Pay, Working Hours & Overtime
Presently, the minimum wage in the UK is £10.42 (from the 1st April 2023). In the past, our workers have earnt over 5% more than the UK minimum wage. This is possible depending on your role and individual performance. For reference, in 2022, the average weekly salary at Hall Hunter was £512.
How is my pay determined?
Your pay will be determined by:
How much fruit you managed to pick each day
The quality of the berries you pick
How do I get paid?
As seasonal workers, you will be paid weekly directly into your UK bank account (the farm office will provide you with assistance in getting an account set up). UK taxes and National Insurance will be deducted before you receive your pay, and you will be paid holiday pay.
What are the working hours?
At Hall Hunter, we provide a good, average level of working hours. Most of our pickers work 6 days a week, for around 8 hours per day. Overtime is often available and will be at a rate of £13.03 (after April 2023).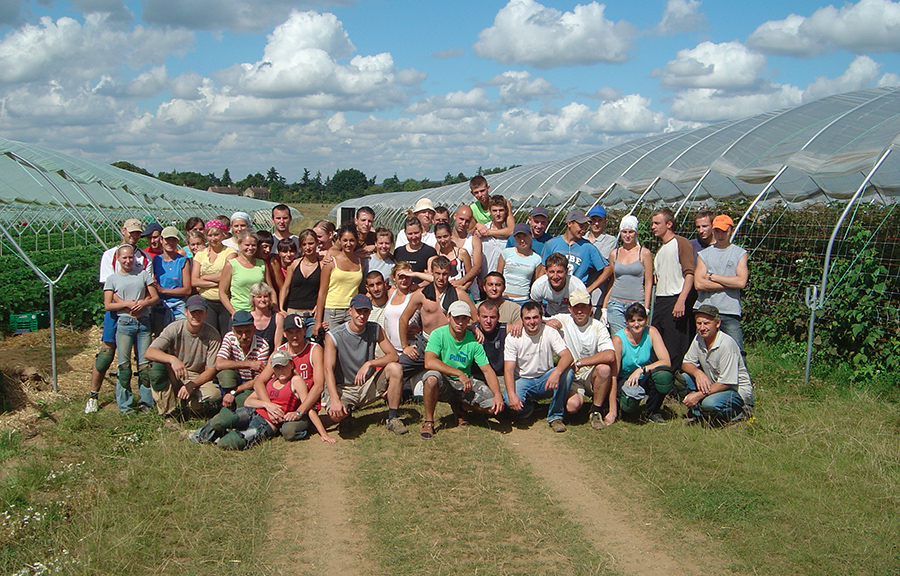 Downtime
After work or on your days off, you can relax and enjoy some downtime with your fellow workers. Our accommodation includes football and volleyball pitches and we also and offer free transport to local towns.
Apply for a Seasonal Job at Hall Hunter Farms
If you would like to apply for a seasonal job at Hall Hunter, please fill in an application form.