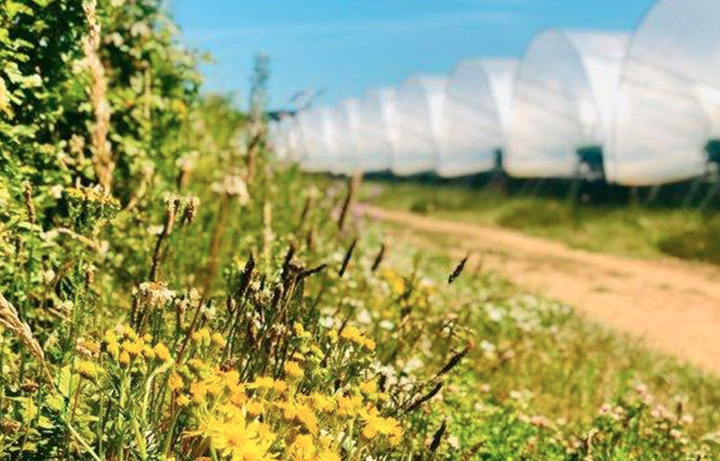 Encouraging Biodiversity
In an effort to support Britain's wildlife, we find ways to sustain species' habitats in and around our farms. We incorporate wild flowers into the fruit fields with our production systems, so they grow alongside our berries. This encourages bees and other insects to gather on our farms.
By incorporating more beetle banks and maintaining natural hedges, we provide additional areas for the UK's natural flora and fauna to thrive.
As well as working to protect these species, the species also benefit us by protecting our plants and helping to keep them clean and free of pests.
"Hall Hunter have always been at the forefront of what they do and a critical part of our soft fruit offer to customers. They were chosen as a Waitrose Demonstration Farm as they really do lead the way."

Jocelyn Rogerson, Buying Manager Fruit Waitrose and Partners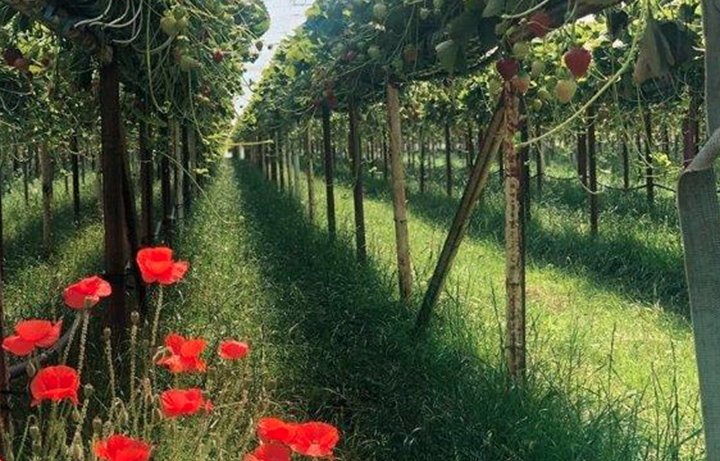 A Sustainable Legacy
One of our aims is to leave behind a legacy for future generations, in the form of sustainable and environmentally-friendly land. While we use the land to produce our berries, we seek to strike a solid balance between our needs and the needs of the planet. In everything we do, a small or non-existing footprint is our aim.
Sustainability is about moving forward in balance with the systems around us; where we achieve great things, yet only leave a positive legacy on the farms that we steward for the generations ahead.