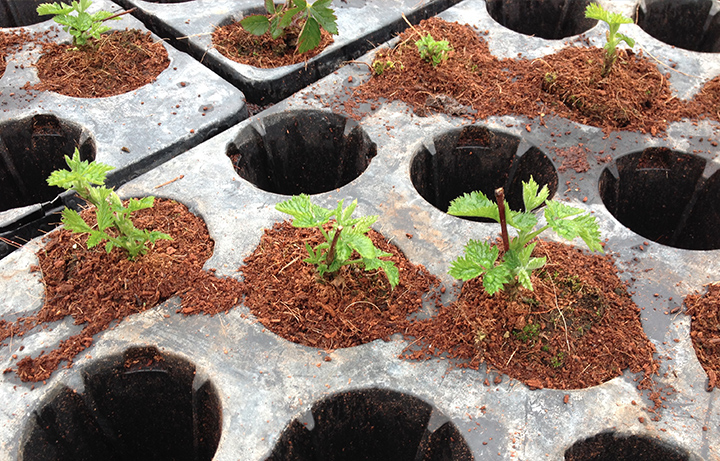 Growing Blackberries:
Step 1
Hardy wood cuttings are taken from a high health Blackberry plant and rooted In 75cc pots from July to November in our propagation tunnels. These plants are then cold stored until the following spring.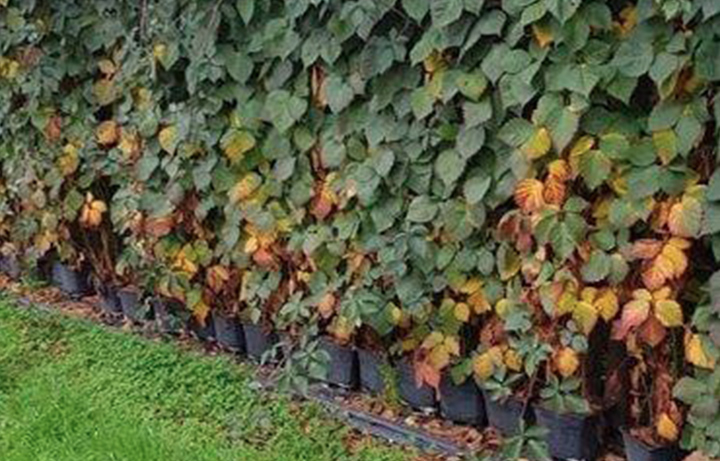 Growing Blackberries:
Step 2
In the spring the plants are planted out into our blackberry long cane propagation fields. They quickly grow into multi-caned plants. We use the term long cane as the canes grow into canes as much as 3 metres in height! At the end of the summer these long canes are returned to the cold store for the winter. This is done to ensure each plant achieves the necessary chill to grow with vigour the following season.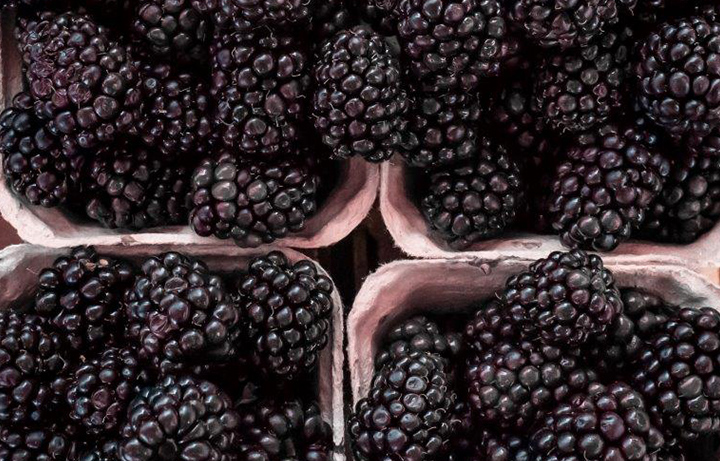 Growing Blackberries:
Step 3
After cold storing the plants are planted into a production field to grow laterals, leaves, flowers and ultimately fruit. As the blackberries change colour from red to black, they also sweeten up– giving them their delicious, natural flavour. When they are dark and plump we know they are ready to be picked. They are removed by hand and carefully placed into punnets to go to supermarkets.
Find out more about other Hall Hunter fruit.