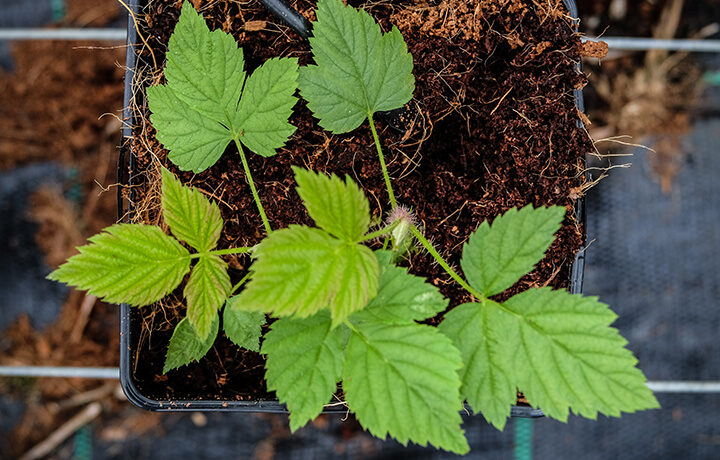 Growing Raspberries:
Step 1
All Mother Plants start their life in a laboratory before being planted and grown outside for a full season. In this first year, they produce a mass of healthy roots to provide the plant material for the next stage.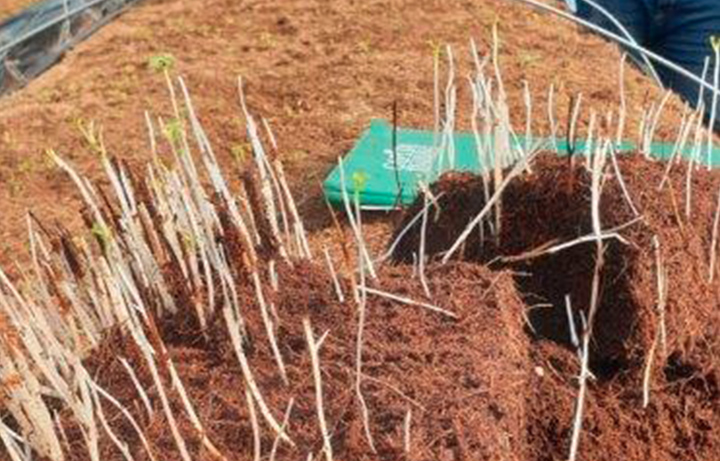 Growing Raspberries:
Step 2
In the second season, during spring, the roots are put onto a bed of coir and produce new plants called tips. These tips are then picked by hand and placed into small pots and given everything they need to help them grow.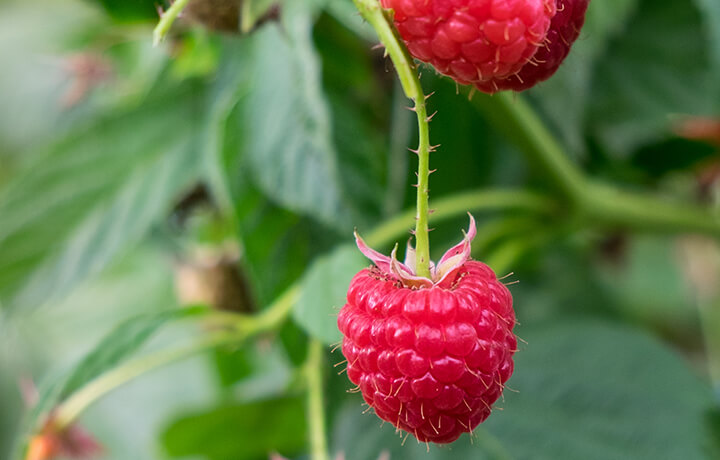 Growing Raspberries: Step 3
Once the tips are rooted, they are ready to be transplanted into outside propagation fields. These will grow to a height of 1.8 metres during the summer and become long cane. In the Autumn the plants are put into a huge coldstore to allow them to go dormant and be ready to grow the following season.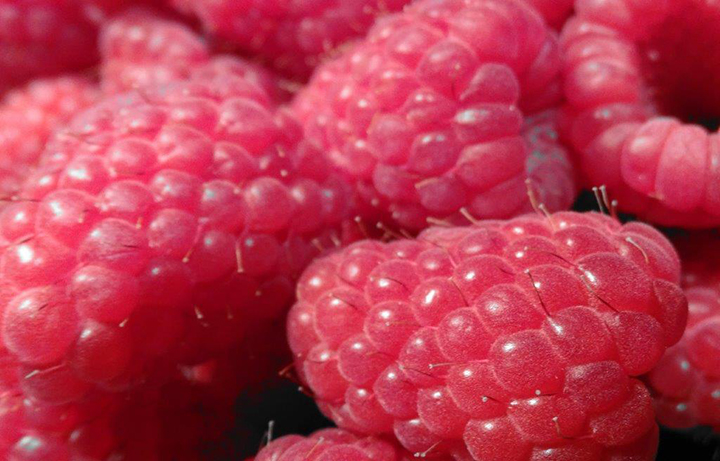 Growing Raspberries: Step 4
The raspberry plants are taken out of the fridge and planted into production fields. All plant material is only used for one season, with planting scheduled to ensure a long harvesting season from May until October.
Laterals with flowers will then start to develop and be pollinated. These flowers will become tasty raspberries. When they are perfectly ripe, the berries are hand-picked and placed into punnets. They are then cooled to ensure they reach the supermarket shelf in ideal condition.
Find out more about other Hall Hunter fruit.