Anyone considering seasonal work in the UK will likely be wondering where the best place is to head to. Whether you're more concerned with exploring local sites and want good transport links to big cities, or you want access to your own home comforts while working abroad, there are a number of considerations to make. We explore the best places to live and work in the UK.
The Best Places To Live and Work With Lots To Do
The UK is full of opportunities for seasonal workers, especially when it comes to exploring British culture and local life. Depending on what you're interested in, there are different areas of the country that might attract you.
If You Like Exploring History . . .
Britain is known to be full of historical monuments, from the millennia-old Stonehenge to Shakespeare's Globe, and everything in between. If you want to be surrounded by historical attractions to get to know more about the country, these are some of the best places to live and work in the UK:
London – walk the same streets as Jack the Ripper, visit iconic monuments like the Tower of London, and dine in 16th century pubs.
Bath – explore the ancient Roman baths and pump room, a 15th century Abbey, and enjoy the picturesque architecture built with centuries old Bath stone.
Edinburgh – Scotland's capital is home to the impressive 11th century Edinburgh castle, 14th century St Giles' cathedral and the Gothic Scott Monument of the 1840s.
Wiltshire – in addition to the famous Stonehenge in Amesbury, find Avebury Stone Circle in Marlborough, and the Norman's Old Sarum Castle in Salisbury.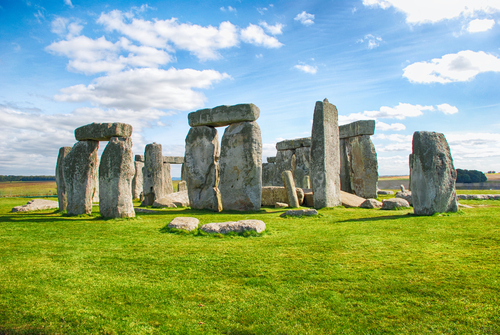 If You Enjoy Nature and Walking…
The great British countryside is one attraction that keeps tourists and foreign workers keen to come to the UK. There are so many pretty locations all over England, Wales, Scotland and Northern Ireland that are ideal for anyone looking to explore the outdoors and British wildlife. Some of our favourites include:
New Forest – located in Hampshire in the south of England
Surrey Hills – found on the southwest outskirts of London
Brecon Beacons – mountain range in south Wales
Lake District – located in Cumbria in the northwest of England, close to the Scottish border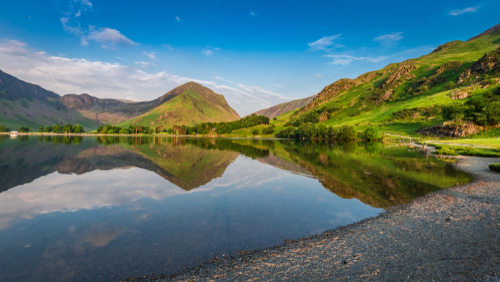 here are seasonal work opportunities all around these areas, particularly on local farms. Hall Hunter farms, for instance, are located in Berkshire and Surrey – in close vicinity to both the Surrey Hills and the New Forest.
If You Want To Try Local Food And Drink . . .
Britons are proud of their food and drink culture, and every town will have a 'best chippy' (fish and chip shop) and great 'Sunday lunch pub'. The best place to go to try local food and drink is a recommended pub. As well as local beers and ales, be sure to try some of the nation's favourite dishes:
Shepherd's Pie (minced lamb in gravy with a mash potato topping)
Scampi & Chips (breaded scampi with chips and usually peas)
Roast Dinner (roasted meat, potatoes, vegetables in gravy – sometimes with a Yorkshire pudding!)
Toad in the Hole (sausages in batter, usually served with gravy and chips)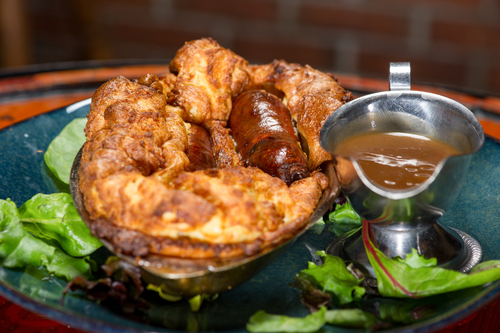 You'll find these meals in British pubs all over the country, however, if you're looking for a more sophisticated food scene, some of the bigger cities like London and Brighton will provide this.
Areas With Good Transport Links
Those wanting to explore much of the UK, or to visit friends and relatives across the country, will need to live and work in an area with good transport links. Towns and cities with major public transport networks include:
Surrey
Berkshire
London
Bristol
Birmingham
Manchester
Cardiff
Glasgow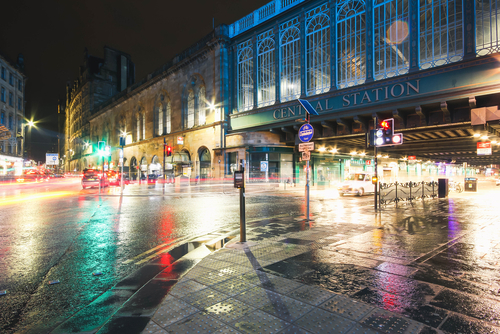 Major cities London, Bristol, Birmingham, Manchester, Cardiff and Glasgow also have airports offering flights across Europe and further afield.
When taking on seasonal work on a farm, public transport might not always be walking distance away. At Hall Hunter, we offer our workers access to a shuttle bus for transport into the nearest town, from which it's easy to hop on a bus or train to a range of local destinations. London is no more than an hour away, and other attractions like the south coast and Stonehenge are very accessible. Find out more about the locations of our farms.
Where To Go For Access To Home Comforts
As Britain becomes increasingly diverse, there are many multicultural towns and cities in which people coming from all over the world can find a taste of the food and culture they might be missing from home.
In 2018, The Migration Observatory at the University of Oxford estimated that there were around 3.6 million EU-born migrants living in the UK. A significant proportion of these are from countries in Eastern Europe, such as Poland and Romania.
With these migrants came a demand for various kinds of Eastern European food, which is why many supermarkets now have a section devoted to this. There are also many small European food shops all over the country, especially in big cities like those mentioned above. Lincolnshire is also home to one of the largest proportions of Eastern European migrants in the UK.
Where Is The Best Place To Live And Work In The UK?
Choosing the best place to live and work in the UK depends not only on the type of seasonal work you wish to do, but also what else you're looking for in terms of exploration and surroundings. There are different regions more suited to those looking for access to the capital, or places where there's more to see and do than others.
The good news is that many seasonal work placements, including ours, offer plenty of opportunities to get out and about to explore the country. This means you can enjoy yourself while you earn. Find out more about working for Hall Hunter, to see if we could be the best place for you to live and work in the UK.