Anyone considering a move to the UK for work will likely want to know what it's like to live in England. That's why we've put together this helpful guide, covering everything from the famous British culture of over-politeness, to what to expect from local transport. If you're already planning to come to the UK to work with us here at Hall Hunter, take a look at our Life At Hall Hunter page to find out more about life working on one of our farms.
What's it like to live in England?
England and the rest of the UK is a popular destination for migrants from all over the world. There are parts of the country that are very multicultural, such as the big cities of London, Birmingham, and Manchester, and there are more rural areas in which mostly British people live. No matter where you'll be working in the UK, there are some aspects of life that are worth understanding before you arrive.
People & Culture
Manners are a big deal in the UK. There are all kinds of spoken and unspoken expectations when it comes to etiquette which, while not everybody abides by them, can be hugely helpful for foreigners to be aware of. These include:

Queueing– patiently waiting in a queue is a common occurrence in the UK, and locals will expect you to respect the system and stay in your place in line. Pushing further to the front of the line is considered extremely rude.

Apologising – most Brits will end up saying 'sorry' a few times a day, regardless of whether they've caused offence. Someone might say 'sorry' for anything from accidentally bumping into someone, to hearing another person's bad news. Likewise, 'please' and 'thank you' are said very often.

Physical displays of affection – while couples may hold hands and embrace, it's unusual for friends to do this in Britain. Similarly, hugs are usually reserved for partners, close friends and family members only. When meeting a stranger, offer a handshake instead of kissing a cheek.

Table manners – dining can be an interesting experience for foreigners coming to the UK. There are a number of etiquette practices to try to remember, such as not eating before everyone has been served, no elbows on the table, and placing cutlery in the centre of the plate at the end of the meal. It's also considered rude to belch in front of others.

Food
Dining in the UK can be as safe or adventurous as you prefer, because most restaurants and supermarkets offer a very broad range of both local and international cuisine. If you're looking to try British food, the best place to go would be a local pub that comes with recommendations. Here you can expect to find dishes such as fish and chips and Shepherd's pie, both of which are firm favourites among the Brits.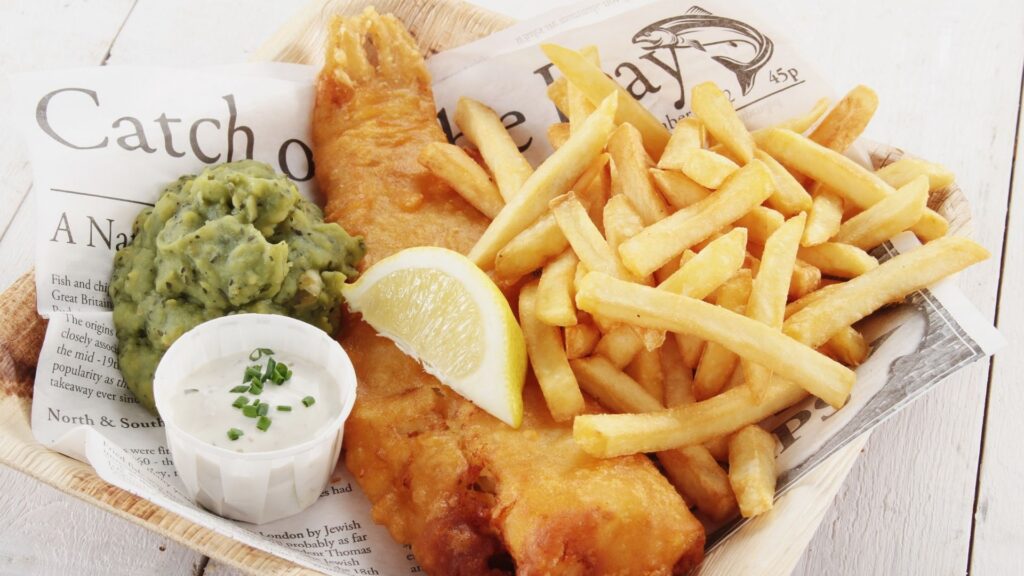 On the other hand, if you prefer international food, most towns and cities have a wide range to choose from. Chinese, Indian, and Italian food is extremely popular in Britain, so it's possible to find sit-in and takeaway restaurants devoted to these. Other countries are also starting to get more representation. Supermarkets often have a foreign food aisle which contains products from Eastern Europe, the Caribbean, and Asia, among others.
Transport
There are mixed opinions when it comes to public transport in the UK. Depending on where you're from, you might find it to be fairly reliable, or somewhat chaotic.
Buses – buses in rural areas can be few and far between. There could be anything from one bus per hour or one bus per day in some places. In big towns and cities, bus services are usually very regular and reliable during the day (usually from around 6am until 10pm).
Trains – the UK's train network is vast, and services run fairly regularly and reliably. Villages and small towns don't often have stations, however it's usually possible to get a bus to a train station in a bigger town. Trains are quite an expensive way to travel in the UK, however they are generally quicker than options like cars and buses.
Metros – only big cities have metro systems, like London's Tube, Glasgow's Subway, and Liverpool's Underground. These services are very regular, however there are often building works – especially in London – which mean you might not always be able to take the route you expected. It's important to factor this in when planning a journey.
Taxis & Driving – taxis are considerably expensive in the UK in comparison to many other countries. They can be convenient for short journeys or when sharing with a group of people. The good news is that taxis are almost always metered, and adequate licencing is compulsory. The main complaint with taxis or driving in general is traffic. There are cities and roads such as the M25 around London which are notoriously slow-moving. It's recommended that you check your route before travelling if you are limited on time.
Religion
It's known that throughout history, Catholicism and the Church of England have been the main religions in the UK. These both fall under Christianity, which remains the main religion of the country at nearly 60% of the population. Almost every religion is represented in the UK, however, with Muslims making up 4.4% of the population, Hindus 1.3%, Sikhs 0.7%, Jews 0.4% and Buddhists 0.4% – according to the most recent (2011) census.
Other Useful Information about Life in the UK
As well as these day-today considerations, here are some other practical things you should know about what it's like to live in England.
• Business hours are usually between 8am and 6pm
• Most supermarkets are open from 7am until 10pm, but many are 24 hour
• Other shops are generally open from 9am until 5.30pm
• For fire/police/medical emergencies call 999
There are lots of opportunities for work in the UK for foreigners, including a wide range of seasonal jobs. Whether you'll be living in England for a short period of a few months, or you plan to stay for years, a good understanding of the local culture will go a long way.
Considering seasonal work on a farm? Find out about more about working for us and kick start a rewarding career with us.