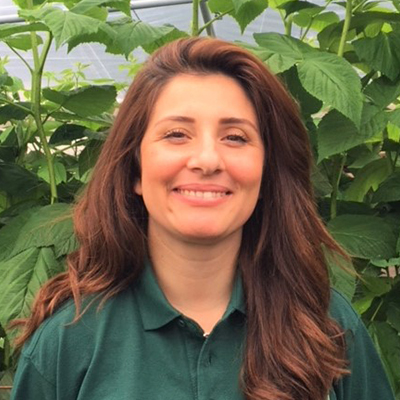 Age
32
Country Of Birth
Bulgaria
Place Of Work
Heathlands Farm
Favourite Berry
Blueberry
I arrived in the UK in 2006, after completing my studies in Public Administration in Bulgaria. My first job was on a farm in Kent where I spent my days as a spring onion puller!
I heard about Hall Hunter after a friend mentioned it to me, they knew someone who was working there and really enjoying it. My career at Hall Hunter began at Sheeplands Farm, where I was made to feel really welcome and appreciated which was great – it helped me to settle in quickly and happily.
My current goal is to further develop my management accounting skills. It's a very supportive and encouraging environment here at Hall Hunter and I'm given plenty of opportunities to pursue my goals. For example, I've recently been enrolled on the AAT course, which will be another important qualification on my journey to reach my goal.
During my time here, I've worked temporarily on all of the farms and have seen the company grow and grow. Over the years, processes have improved and lots of exciting new innovations have taken place, it's a really dynamic company to be a part of.
Since joining the Hall Hunter family, I've met amazing people who have since become some of my best friends. Not only that, but I also met my husband here!