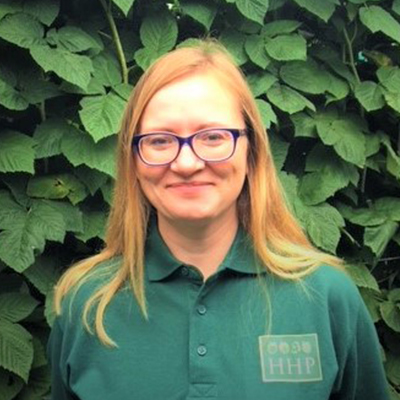 Age
37
Country Of Birth
Poland
Place Of Work
All farms & packhouses
Favourite Berry
Blueberry
In 2002, I came to work for a soft fruit farm located in Scotland. The following year, I left to join Hall Hunter and have worked here ever since.
Before I arrived in the UK, I was studying at the University of Agriculture in Szczecin, Poland. Although I didn't know anyone when I first arrived in the UK, it wasn't an issue for me as it's easy and enjoyable to make friends in a young and enthusiastic community.
I was made to feel very welcome and secure when I joined, I became part of a young, energetic team and it was exciting to have an opportunity to be part of a growing company.
In both my private and professional life, I've always wanted to be a part of something bigger. My career goal is to continue to work hard in order to develop myself and the company, and to support my colleagues as they work to reach their full potential.
When I joined, the company was located at Heathlands Farm only, and had just extended the operation to Sheeplands Farm. The company continued to expand year after year, giving me the opportunity to work in different locations. During my first year I was a fruit picker at Sheeplands Farm, the following two seasons I was a picker at Tuesley Farm. After that I moved to Heathlands Farm and worked as a Harvest Coordinator, doing internal audits of the packhouse and farms. When the company set up a new farm – Manor Farm, in Chichester – I moved there and became Harvest Manager. In 2010, I moved back to Heathlands and joined the Quality Assurance team.
The core values of Hall Hunter have remained the same since I joined company. There have been improvements made to the operational side of the company year after year. It's an exciting company to be a part of as we're always trying new ways of working, developing new cropping systems and are open minded to try things which may help us do things better. The biggest changes for me are in the growing systems and IT, ensuring that everything we do is recorded at all stages of production.
Many of the people I met during my first year are still working here now. It's a great feeling to continue to work together and reflect on how both the company and people have evolved over so many years. It creates a special kind of trust and loyalty.